PU Foam
♦ Flexible PU Foam
Flexible PU Foam comes both in sheet and roll, which customer has various choice of qualities,
sizes and colors, depends on the application usage. This type of foam is commonly used by industries
such as shoe, bag, packaging, furniture and automotive.

Features:
1. It is quite durable and strong.
2. It is very flexible in any hardness and density.
3. It can be used as vibration/bump absorption.
4. It could absorb a lot of pressure and hard to tear apart.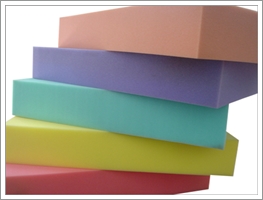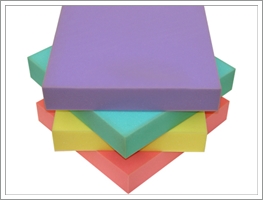 ♦ Antistatic Foam
Antistatic Foam is used to protect electronic goods from damages during transportations,
such as electronic Components, Circuit Boards, Silicon Wafers, Audio, Telecommunications
Parts and computers. It can be cut into sizes upon customers' request.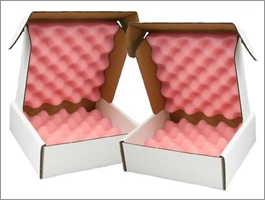 ♦
Sound
absorption Foam
Sound Absorption Foam is a special type of foam that effective for sound absorption.
The main application is in the construction of sound proof panels.